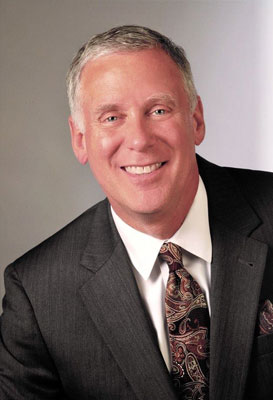 Steven L. Nicholas, Attorney at Law
steve@pierceyassociates.com
* 224-848-4642 Steven is an established and highly accomplished attorney with over 35 years of real estate law experience, dealing with high volume residential properties across the entire Chicago metropolitan area. Thorough knowledge of all aspects of the mortgage industry and expertise working with all areas of real estate transactions, including sales, foreclosures and short sales.
Representative Experience
Has successfully drafted, negotiated and closed thousands of real estate deals, over the past 30 years.
Works closely with real estate investors purchasing multiple properties annually.
Evaluates all forms of underwriting decisions regarding complex title matters and millions of dollars of insurance.
Has extensive expertise in working with county and other governmental units.
Recognizes each party's requirements, guiding them to reach objectives with positive results.
Works extensively with some of Chicago metropolitan areas top Real Estate Brokers.
Expert at communicating and negotiating, producing favorable results.
Skilled at handling complex closings.
Holds extensive knowledge of working with large mortgage lenders, title insurance companies and local municipalities.
What questions can we answer right now?
Piercey & Associates, Ltd.
1525 S. Grove Avenue, Suite 204
Barrington, IL 60010
Main: 224.848.4646
Fax: 224.848.4411
Piercey & Associates, LTD.
*Your email to Piercey & Associates, Ltd. may not be protected by the attorney/client privilege unless we currently represent you. If we do not currently represent you, we recommend that you keep the details of your email to general terms and that you do not disclose sensitive information about yourself until an attorney/client relationship can be established.