Michael Murphy's Real Estate Team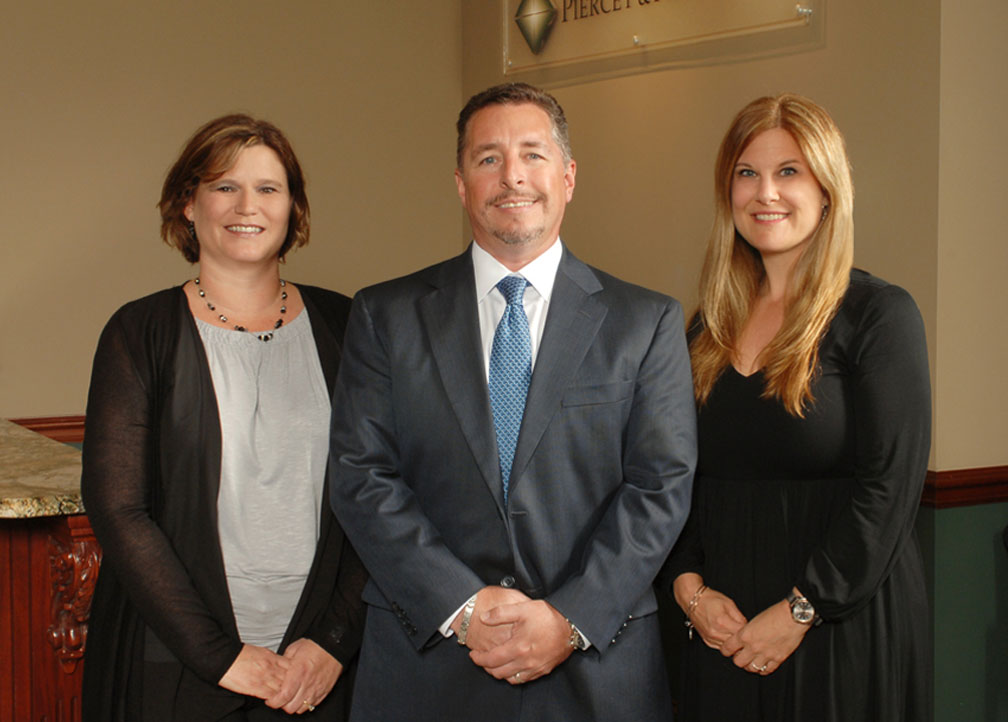 Michael J. Murphy, Attorney at Law
Email: michael@pierceyassociates.com*
Direct Phone: 224-633-1976
Michael was admitted to the Illinois Bar in 2000. Since that time, he has concentrated his practice primarily in residential and commercial real estate matters. Michael majored in International Studies at DePaul University where he earned a Bachelor of Arts degree, magna cum laude, in 1997. Thereafter, he studied law at IIT/Chicago-Kent College of Law and earned his Juris Doctor (J.D.) degree in 2000. Then in 2005, Michael further achieved the professional distinction of becoming a Certified Relocation Professional (CRP). Full Bio >
Jolyn Schiola, Senior Paralegal
Email: jolyn@pierceyassociates.com*
Direct Phone: 224-228-6779
Over the last 20 years, Jolyn has developed an extensive degree of knowledge and experience as a real estate paralegal. She is highly regarded by brokers, attorneys, and other industry professionals as being among the best in her field. Jolyn concentrates on residential real estate matters and assists Michael with all aspects necessary to prepare the files for successful closings. She frequently receives compliments from clients for her positive attitude, cheerful personality, her ability to problem solve, and her attention to important details.
Stacy McCormick, Senior Paralegal
Email: stacy@pierceyassociates.com*
Direct Phone: 224-228-6768
Stacy has experience in several areas of law, but her main concentration is in residential and commercial real estate assisting clients with their transactions from contract conception to closing. She also has experience in probate and trust administration. Stacy earned a BA in the American Bar Association Legal Administration program at Ball State University in Muncie, Indiana.
What questions can we answer right now?
Piercey & Associates, Ltd.
1525 S. Grove Avenue, Suite 204
Barrington, IL 60010
Main: 224.848.4646
Fax: 224.848.4411
Piercey & Associates, LTD.
*Your email to Piercey & Associates, Ltd. may not be protected by the attorney/client privilege unless we currently represent you. If we do not currently represent you, we recommend that you keep the details of your email to general terms and that you do not disclose sensitive information about yourself until an attorney/client relationship can be established.